Information Security Officer, Enterprise IT Policy Administration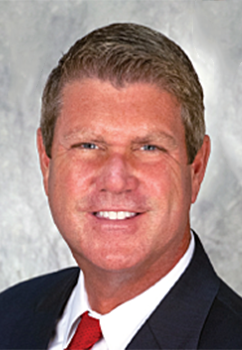 Working with stakeholders across the organization, Tom Murphy ensures that we optimize the University's information technology security. He advises leadership on IT security best practices and recommends the appropriate security resources to manage information security risks. Tom also oversees the information security strategy and program to enhance the security posture of the University.
Prior to joining UM, Tom served as the Chief Information Security Officer at Northwestern University, where he provided vision and leadership to ensure that the University's information security program adequately protected information assets and appropriately balanced security strategies, and incorporated evolving directions and best practices in information security. Previously, Tom served in several leadership roles in higher education, healthcare and corporate organizations, including Director for IT Security at the University of Connecticut's UConn Health, Network Administrator at Middlesex Hospital, and Information Security Manager at Aetna.
Tom is a member of various information security organizations, including: the Information Systems Security Association (ISSA), a network of 10,000 colleagues collaborating to manage technology, enhance professional stature, and expand peer networks; the Information Systems Audit and Control Association, which sponsors local educational seminars and workshops to help promote and elevate the visibility of the security profession; InfraGard, a public/private sector information-sharing consortium aimed at enabling operators of infrastructure assets to better protect themselves; and the Sedona Conference Working Group, which supports the eDiscovery mission and interacts with others interested in tipping point issues in the areas of antitrust law, complex litigation, and intellectual property rights.
Tom earned his Master of Science in National Security with a concentration in Information Protection from the University of New Haven's Henry C. Lee College of Criminal Justice and Forensic Sciences, and later earned a Juris Doctor from Western New England University School of Law. He received his Bachelor of Arts in general studies from Charter Oak State College.